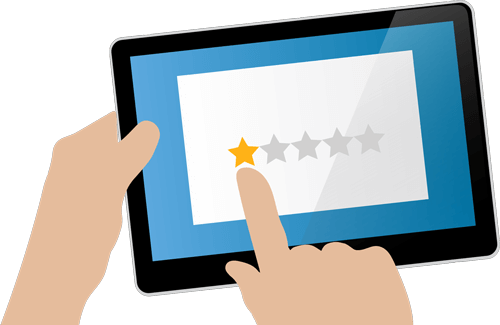 Welcome to Woodside Homes Reviews
After a frustrating home-building experience with Woodside Homes of Utah with repeated failures and the finished product with multiple unresolved issues, I felt others needed to know about my experience. So if you're looking for an honest review of Woodsides Homes (a homebuilder in Utah, Arizona, Nevada, and California) then you've come to the right place. My personal, in-depth review of Woodside Homes is included below.
Please note that this website is in its beginning stages. With so much information to share, organizing it in a way that users can quickly learn what they need to know is something I'm still working on. As you browse through the site you will see portions of the website that have a lot of content and other pages where the content is sparse. It's a work in progress. Additional content, images, and possibly reviews may be added over time.
Feel free to contact me if you have questions not addressed on this website. Also, if you have had personal experience with Woodside Homes and would like to submit a review to be included on this site, you may submit your review of Woodside Homes here.
TL; DR version
Woodside Homes of Utah repeatedly dropped the ball. The house cost me an extra $7,000 more than our agreed upon price (despite what was in the sales agreement both parties had already signed.) My house wasn't complete before I moved in. Prior to closing, the superintendent and I set a new schedule for items to be completed. But the builder failed to meet that deadline as well. I received multiple apologies—but it didn't make up for the incompetence, their failure to keep promises, or their failure to stand behind their work. This is my experience. While I can only speak to my experience with the homebuilder, you can do your research and read online reviews for Woodside Homes and make your own determination of whether you want to build a home with this homebuilder. I might draw your attention to one thing when reading online reviews: how many 1 star reviews they have. I see several of their 5 star reviews and know at least a handful are from employees that work for Woodside. But happy customers don't leave 1 star reviews.
Sales Process
Woodside Homes increased the price of my home $7,000 after the contract was signed
Woodside Homes' agents/employees made a mistake during the sales process. Even though I had reviewed the purchase agreement, signed it, and Woodside Homes had signed it, the price went up by over $7,000. I felt they should have done more to rectify their mistake. They could have absorbed the cost of their mistake or offered to split the cost with me. They did not. Rather, they offered to let me out of the contract. They also gave me a $50 gift card as a token apology (accompanied by a written apology) but they would do nothing more. How is that even possible? Read more about it here.
Building Process
Trying to get things fixed during the build process felt like pulling teeth
If you plan on using this builder, be prepared to regularly check the progress of your home and to act as a project manager / quality control person in order to get things done mostly right. I say "mostly right" because even with my regularly reviewing the construction progress and communicating issues to them, I never got everything fixed. And for the things Woodside Homes did fix, the process of getting things fixed was exhausting. I'd tell them about something and weeks would go by and they still wouldn't have resolved it. A few examples:
There was a hole in the roof (you may recall that Utah had near-record amounts of precipitation in Spring 2019. We had a ton of rain. I had to push (inform them multiple times) to get this resolved before they installed the sheetrock. In the end they finally fixed it just days prior to installing the sheetrock.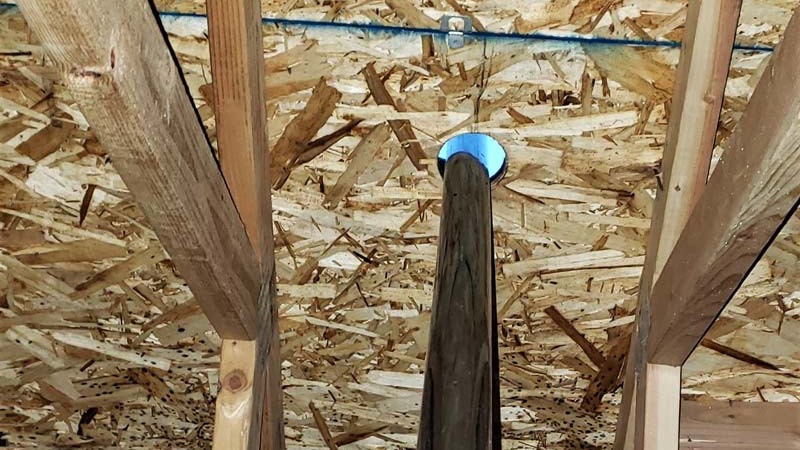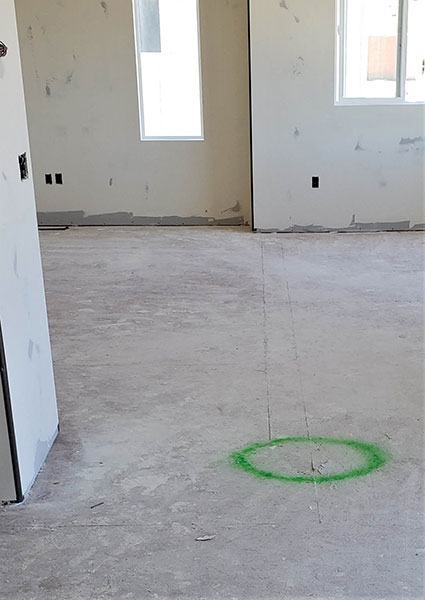 During our very first walk through with Woodside Homes my realtor and I mentioned to them a problem with the sub-floor in the great room. It was sponge-like (and we later learned there was a problem with the joist.) This was prior to sheetrock. But they didn't fix it. Sheetrock and mudding happened. They still didn't fix it.
I bought some neon spray paint from the store and sprayed circles around the problem areas to indicate the problem to gently remind them. It still wasn't fixed. Then the painters came and sprayed the ceilings, walls, doors and the neon spray paint was barely visible. So, I went back and again sprayed the two problem areas in the sub-floor with the neon spray paint. Then I took pictures, drew arrows pointing to the spray painted areas, emailed it to my Woodside Homes contact and told her that it had been over one month and I was frustrated and concerned.
I was frustrated that they still hadn't resolved it. I was concerned that it was taking this much effort to get them to fix something before the laminate flooring was installed. I was having a difficult time believing that I'd be able to get Woodside Homes to return and fix anything after the home sold since I couldn't even get them to fix it before the home was sold! Well, that seemed to get their attention I guess because it was finally fixed a few days before the laminate flooring was installed. I am convinced they wouldn't have fixed it if I hadn't reminded them several times.
At one point they installed trim around the utility closet and one large piece (about 5 feet) had mold on it. They replaced it when asked—but I wonder if they would have just painted over it if I hadn't asked. I mean, who installs trim with visible mold on it in the first place?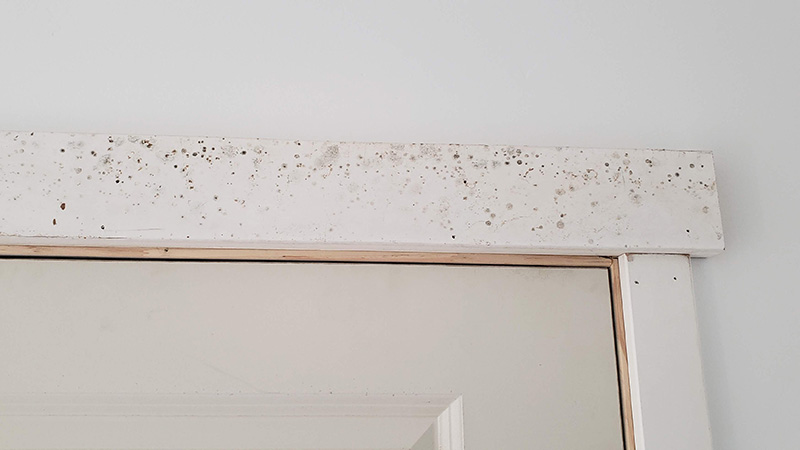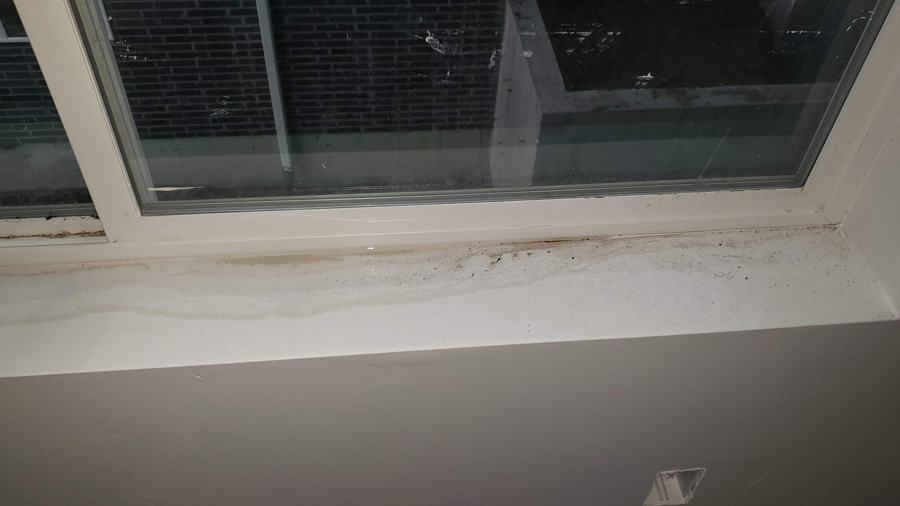 It's also notable that their contractors simply don't care. Sort of a "not my problem" attitude (from my perspective.) I lived near my future home and I'd go by several times when it was raining (I didn't keep track…maybe 10?) to close the windows in my future home to prevent water damage. Did it matter that there was now painted walls, installed carpet pad, and installed laminate flooring? Nope.
Home was not complete prior to closing on the home
Woodside Homes and I had an agreement: a purchase agreement. They do this and I pay for them for this. But Woodside Homes made an agreement with me that they failed to keep. I again received an apology—a verbal apology from the sales agent as well as from the superintendent. Some people might ask "Why didn't you postpone closing on your home?" First of all, their contract states:
If Buyer does not close within the applicable time frame specified above, at Seller's discretion Buyer shall (a) be assessed a holding fee until close of escrow, or (b) be held in default under the terms of this Agreement and Seller shall be permitted to exercise its remedies set forth in Section 8, DEFAULT. In the event Seller elects to assess Buyer a holding fee until the close of escrow, the holding fee shall be the
greater of: (x) $100.00 per day, or (y) a daily amount equal to the total purchase price multiplied by .0004.
A few paragraphs below that, in the contract, it states:
No Delay of Closing. If Seller is unable to complete or install on the Property any optional item, decorator item, fixture, furnishing or other improvement to be constructed on the Property, which failure is caused by circumstances beyond the reasonable control of Seller, the close of escrow hereunder shall not be delayed so long as occupancy of the Home is approved by the applicable governmental authority. The incomplete items shall be completed by Seller as soon as reasonably possible after the close of escrow.
So, aside from what I remembered having read in the purchase agreement, I didn't delay closing because Woodside Homes of Utah didn't realize that they couldn't finish it prior to the closing date which they had set until approximately one week prior to closing. At that point postponing closing really wasn't an option. I had an interest rate lock that was close to expiration. I had arranged time off work to move/unpack/get settled/etc. I had given notice to my then current landlord and the landlord had already arranged for someone else to move in shortly after I moved out. Etc.
One week prior to closing I received a phone call from the superintendent. He apologized that the home couldn't be completed before closing. Then, he and I planned how to get the remaining work completed on the home: I would give the builder two extra days to wrap up all projects (except one item which they wouldn't be able to complete until the next week due to procrastination on their part.) I wasn't unreasonable. Would complaining to the Woodside Home's superintendent that he didn't routinely review/inspect the site so as to assure the home could be completed by the closing date they set—would it achieve anything? No. I had complaints but I was not unreasonable. So…..did Woodside Homes manage to at least do this part right? Of course not. Woodside Homes dropped the ball again. As I reviewed the home upon moving in, I discovered multiple things remained unfinished including a missing closet door, blue tape still on walls in multiple places where contractors hadn't finished their work, construction debris on the floors they hadn't cleaned up, etc.
Problems with the finish work
There were tons of quality problems with the finish work of my new home. Most of the problems related to the painters. What types or problems did I encounter? Paint on my carpet in several dozen places, paint on my granite counter tops, paint on my laminate flooring, paint on the tile, paint on a light fixture, paint on light switch face plates, paint on several windows, paint on window screens, paint on almost all of the door hinges, etc.
At first, it was unbelievable. I was shocked that this had passed any sort of inspection or review by their quality control team. During one of my conversations with Woodside Homes' warranty/quality control guy, he admitted to me that they had been experiencing problems with the painters (Angel's Painting) and that Woodside had recently had a "come to Jesus talk" with the painting company about getting their act together or else. (Spoiler: they didn't get their act together and they weren't fired. I have a friend who built a few months after me who is had problems with the paint job at his new Woodside home as well.)
The Woodside Homes' employee admitted that they'd had problems with the painters (Angel's Painting) and that Woodside Homes had recently had a "come to Jesus talk" with the painting company. (Spoiler: they didn't get their act together and they weren't fired. I have a friend who built a few months after me who also has had a lot of problems with the paint in his new Woodside Home.)
Incompetence?
Based on my experience with Woodside Homes, it is my opinion that they care about their customers (to an extent) but that they are incompetent / lack the ability to resolve issues. I also believe that the employees may be stretched too thin—at least this would explain the lack of follow-through with addressing issues at my home. Because my home wasn't finished before closing, I had a giant list of issues to work through with the builder at our 30-day walk-through. Some problems were adequately addressed. Others attempts to address the issues resulted in additional problems or made things worse. I'll list three examples:
I'd removed 100-200 larger specks of paint from my laminate floor that I could carefully scrape off. But there were some areas in my laminate floor where the paint spray was so fine that this method would not work to remove it. I wasn't sure how to safely clean it off without damaging the laminate or if it could even be cleaned off (vs. having those pieces of flooring replaced.) I left these areas. There also some spots where the flooring installers had drawn on the floor with yellow highlighter? I left these for Woodside Homes of Utah warranty team to address. They came and cleaned it off with Goo Gone. At first glance I was thrilled they got the paint off (I thought they would have to replace those pieces of laminate) but upon further review/inspection of Woodside Homes' work I realized they had actually removed the layer of laminate protection from my brand new, upgraded laminate flooring.
They left both paint and stickers on some windows. Most of these I could reach and address the issue myself. I shouldn't have to, but I could and did. A quality review of the home by Woodside Homes' team should have noticed and addressed this. But it was pretty clear to me that Woodside Homes didn't complete a final review of the home…Anyway, one window which has paint and stickers about 15 feet off the ground, and I didn't have a ladder to reach it. The Woodside Homes warranty guy (or at least, my contact) returned to remove the stickers and paint and clean the window. I was happy to see another issue resolved. But, upon closer review after he had left, I realized there were new marks on my wall left by the ladder that leaned up against it and these marks were again in a spot I couldn't reach about 14 feet off the ground.
As I mentioned earlier, my home was "delivered" to me with a closet door missing. Yes, a closet which should have two sliding doors but only had one. It's pretty damn obvious to anyone who simply walked through the rooms and reviewed things but Woodside Homes' team missed it. It's an odd thing to ask about since all of the closet doors had initially been in my home. The painters had painted the doors when they were painting my rest of my home and I'd seen the doors in the home previously. They had taken them offsite to cut them down I guess because they didn't fit. Anyway, I digress.About one week after moving in, having still not received the closet door, I reached out to my Woodside Homes contact. We arranged for a time when I could be home from work so they could come fix this. They brought a door, but it needed to be cut down to fit. So, they cut it on site (outside) and then installed it. They didn't tell me when they were done—they just left. I had been cleaning/unpacking in another room with the door open so it would have been easy to say, "We're done. Come take a look." Or "we didn't finish, but we'll be back." When I realized they were gone, I went to review Woodside Homes builder's work. And I was , yet again, shocked and angry. The "new" closet door looked used—as if they may pulled it out of a "gently used" rental or something. There were marks all over the otherwise white door. Scuff marks. Dirt. Some small chips. So, I complained to Woodside and made them return to fix it.

This time I was working from home the day they were working through a list of items and while I saw some of them, I didn't initially review Woodside's work on the closet door. The employee said he'd fixed it and I believed him. Later, I went and inspected it and discovered that some spots had been painted over, but not all. I was losing patience with the builder. Yes, this is one of those items that led to my opinion that Woodside Homes is incompetent. I stopped following-up on existing requests with the Woodside Homes warranty team because I needed a break. It was so tiring when they would do work to "fix" something and half the time I reviewed Woodside Homes' work I'd discover they had created a new problem.
Other
Woodside NEVER resolved everything
I left a review using the survey service they employ to ask me about my experience but even after filling out the survey with a thorough review of my experience and dissatisfaction, Woodside Homes didn't follow-up with me about the issues I'd mentioned in the survey.
I've recently reached out to Woodside Homes' warranty team again. I postponed it for a few months because I'd been dreading the headache and stress it has been to work with them. For certain things I've just fixed things myself on my brand new townhome because I've seen what some of their "fixes" look like (see bullet point above) and it wasn't worth having them come out another 2-3 times to "fix" something only to later discover a new problem that resulted from the last "fix".
So, I patched over 100 (no, I'm not exaggerating) spots in the walls of my stairwells, then sanded them, then painted them. But certain things (like the laminate flooring or the paint in the carpet in over 40 spots! which is still in my carpet) are things they need to take care of! To give then credit for some things they did, they did agree to pay for my supplies I bought (paint brush, sanding block and paper, spackling, and even some cleaner to get the paint out of the carpet myself (WTF?) I haven't tried cleaning the paint out of the carpet yet. I've been busy building this website, fixing the issues in the stairwells, moving and getting settled in a new place, etc. It hasn't been the priority for me to do as the homeowner.)
Six months after moving in I still have some over-sprayed stucco on my bathroom window. (It's the 3rd floor off the ground so I can't reach it from the exterior in order to address this.) Woodside was supposed to come review the exterior of the home and clean it well (not a regular thing but good cleaning after construction had finally finished.) Well, they did…but it wasn't thorough. I see the same problem (over-sprayed stucco onto a window) on my neighbor's house as well.
They allowed water damage in neighboring unit to continue for weeks
I told them about on my neighbor's unit. During building I realized they'd missed a flange(?) where they flash around a pipe in the roof. We had an unusually wet Spring in Utah in 2019 and water was leaking into my townhome. I walked far away from the house to be able to view the roof and I noticed problems not just on my unit but on two neighboring units. Luckily my unit hadn't been sheet rocked yet, but a neighbor's unit had been sheet rocked, mudded, and more. I asked them to fix the problem on my unit which had been an issue for a few weeks but hadn't been addressed. They were one week away from installing the sheetrock and it seemed like they hadn't realized about the problem with the roof so I let them know. I also told them about the problem with my neighbor's roof.) They fixed mine but not my neighbor's roof.
I had a miscommunication with my Woodside Homes contact and I felt a chastised for bringing up a problem with a neighboring unit. I thought to myself, "Fine, I won't mention problems with the neighbor's unit that are going to cost you thousands of dollars to fix." Later, I realized that what they'd communicated hadn't meant to be a chastisement–but this was later. I couldn't afford to spend the energy telling them about that issue when I was already having to remind them about things on my own townhome. So, I didn't mention it again for a while. In the meantime I waited and watched while it flooded my neighbor's unit for weeks! The problem wasn't fixed. And none of their inspections or checklists ever caught the problem! My neighbors moved in. The issue was still clearly not fixed. Finally, my realtor and I pointed it out (again) to have it fixed. They still didn't fix it. Then we pointed it out again a week later and they finally resolved it.
A final cleaning of my unit never happened
Woodside Homes claims to have performed a final cleaning of my unit but if they did then the cleaners the builder hired were as incompetent as I believe the builder to be. At the time I moved into the home, the following items indicate to me that the final cleaning never happened:
Blue tape on the walls in multiple spots of the home where work wasn't finished.
Piles of sanding dust in several places.
Paint on several of my windows—hard to understand how that would be the case if the windows were cleaned.
Stickers on some of my windows (you know how new windows have stickers on them? Yeah, those ones.)
Construction debris on my master bathroom floor. There was construction debris in other places as well.
There was paint (only a few hundred specks of paint) on my laminate floor.
And the list goes on. After reading this, please help me understand how they did a final cleaning of my home.
If you read nothing else, read this
I could go on but I'm tired of writing this review and if you're still reading it, you're likely tired of reading it. So, I'll wrap it up.
Building a home can be exhausting. Moving IS exhausting. Regardless of which home builder you choose to build with you will have problems. Some builders' quality control departments will catch the majority of these before you even have a walk-through. Other builders will not notice the problems until you bring them to their attention. Both of these are technically acceptable as long as the builder resolves the problems.
For Woodside Homes to know of the flooding issue next door, to know of the issues with the paint job, to know that there's paint in my carpet in dozens of spots, to know that they stained my stainless steel appliance, to know that there are problems with the exterior paint, to know there was paint on my counter tops, my laminate flooring, my carpet, my tile, light fixtures, mirrors, windows, door hinges, etc. and then to only fix some of those problems…this is not a company that I would build with again. I cannot recommend them.
Save yourself the headache, the hassle, and the cost in both time and money of fixing things yourself. (Not to mention the $7,000 Woodside Homes added to the purchase price of my home after the contract was signed.) Choose another home builder. Search online reviews beforehand and believe them. Pay attention when multiple homebuilder reviews for the same builder mention they have problems which were never resolved.
In short: learn from my mistakes.